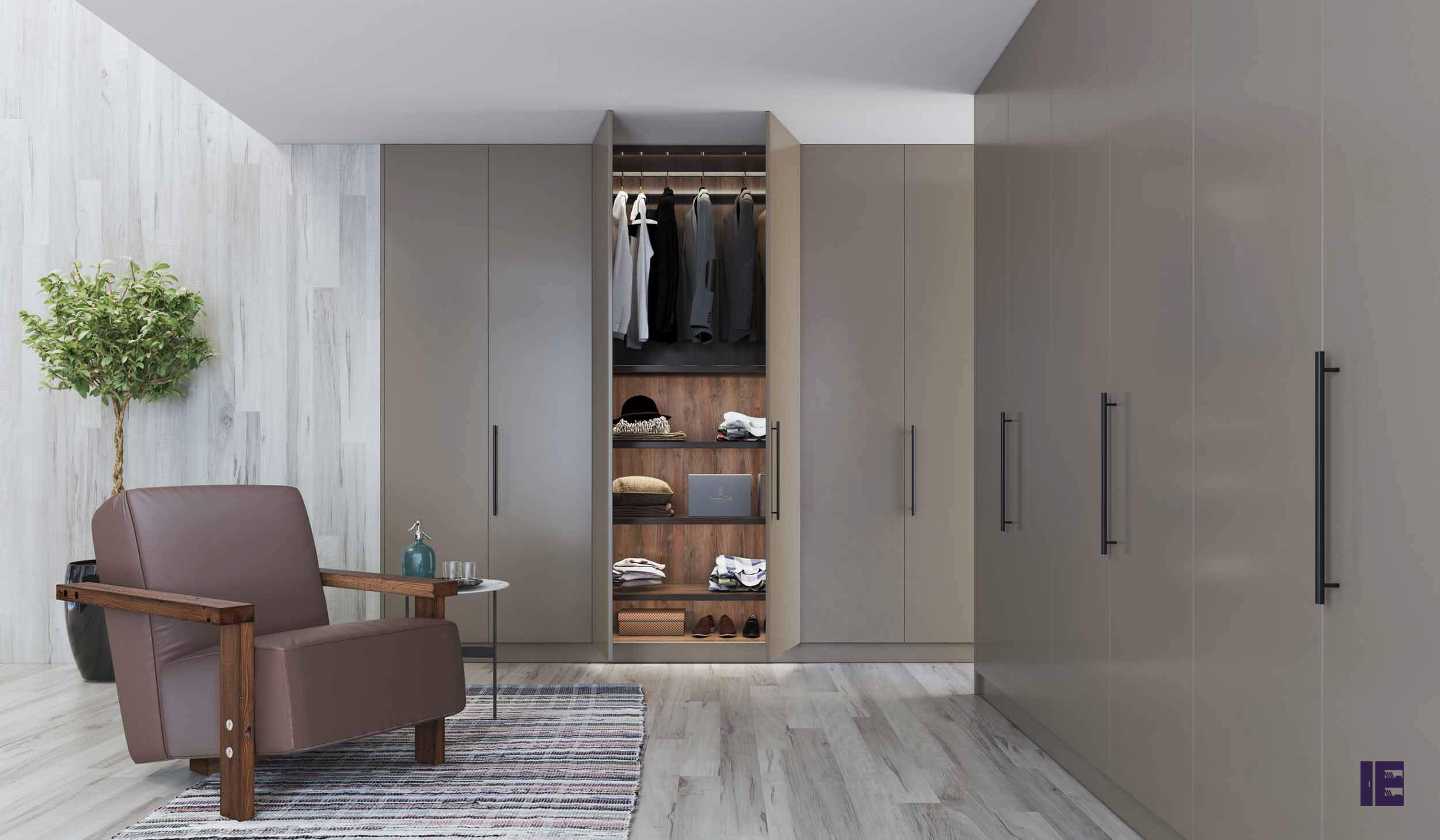 Listing
Inspired Elements

04 May 2022
Everybody wishes to have the best wardrobe in their home to solve their storage-related queries. Wardrobes can help create a space that's not only more organised and efficient but also more beautiful and aesthetically pleasing. Fitted Wardrobes are a game-changer for storage, and bespoke designs will fit into your room design perfectly. Buying fitted furniture for any room in your home requires many considerations to ensure it fits perfectly and blends into the theme of the room. But how could you choose the ideal wardrobe door? In this blog, we can discuss what could be your best wardrobe doors. Get in touch with a perfect wardrobe for your home call us today! 0203 397 8387
Which Door Should You Opt for While Choosing a Wardrobe?
When it comes to the type of doors, you can have a lot of suggestions in the modern era. But how do you select the one that suits your requirement? Here we are pointing out some wardrobes and their advantages.
Sliding Wardrobe Doors
Sliding wardrobe doors are a more contemporary storage solution, but also an excellent option to go for, working well in numerous room types.
Their biggest advantage is that they don't require much space in front of them, as their doors slide from side to side. This allows them to work well at the end of a bed, for example. Sliding wardrobe also tend to be larger, with more space for your belongings and they can be more stable, as they aren't reliant on hinges to hold up the doors.
Loft Wardrobe Doors
A loft offers ample storage space for lesser-used home materials such as soft furnishing items. It utilizes extra space above the wardrobe's mainframe and efficiently takes care of every storage need.
Mirrored Wardrobe Doors
Mirrored doors are built directly into the wall and can reach up to ceiling heights. The wardrobe interior door, for example, can be organised into a fantastic internal storage solution with hanging rails, shelves, boxes, racks, drawers etc.